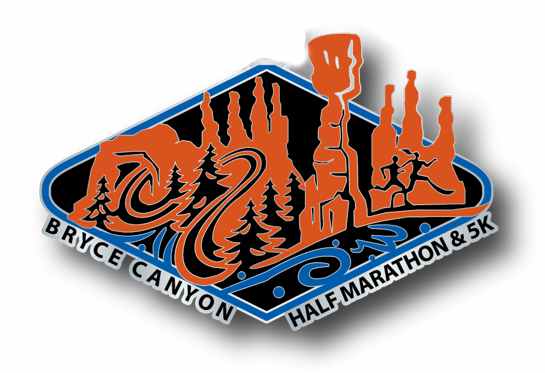 Coming up in one month is the Bryce Canyon Half Marathon on July 9th
http://www.brycecanyonhalfmarathon.com/
. I think I first heard about this race in 2009. My running partner was training for it and I was just training for the upcoming collegiate year. She invited me to do it with her, but at the time I had no interest in running half marathons. The day of the half marathon came and I got a text from another friend who ran it telling me their time. I was surprised that two of my friends who didn't know each other
ran this race. This was the first half marathon that I ever had interest in doing and it was because two of my friends both went and had a good experience. Even though this was the first one I had even considered for one reason or another I never got around to running it. I am happy to say that this year that will change.
Some of the things that are pretty cool about this race is:
You will get to run through part of bryce canyon for the race, and I have heard that it is very beautiful there.
The race is mostly downhill. This means there is alot of potential to get a fast time, but if you are running this race be sure to do some of your training runs down hill so you will be prepared for it.
You can get half off of Kodachrome state park just for showing your race bib.
All profits go back into the Bryce Canyon Community.
I am really excited to be running this race. I hope to see you all there.
If you want to register be sure to check out there website.
http://www.brycecanyonhalfmarathon.com/
Picture Sources
#1
http://www.brycecanyonhalfmarathon.com/
#2
https://en.wikipedia.org/wiki/Bryce_Canyon_National_Park
#3
http://utah.com/bryce-canyon-national-park